Reference Number: 50027792_ #LI-AS1
Project Engineer (m/f/d) Quality Management
Location:
Germany, Aachen; Germany, Munich; Germany, Stuttgart
Worktime:
Full-time
What we do - And why!
At FEV.io GmbH, our mission is to revolutionize the automotive industry landscape and make intelligent mobility a reality for everyone. Through cutting-dge technology and software we aim to create a safer, greener and more connected vehicle experience for all.
We achieve this through our unparalleled, agile software engineering systems which deliver cutting edge solutions to our clients including both forwardthinking automotive start-ups, aswell as the worlds largest and most establishedautomotive OEM's.
Agile and innovation are how we co about fulfilling our mission. Is this easy? Nope. In order to achieve this we have put together a team made some of the worlds brightness software minds. Backed by our parent company -FEV, with over 7000 talented people, we have both the know-how as well as experience to deliver on our promise.
Joining us will be joining a team which looks to the future to create software which is one step ahead.
YOU are someone who …
supports/leads procedural activities to define/adapt processes to different customer projects in the automotive sector
defines and adapts processes following ASPICE/ISO26262/ISO21434 guidelines
drives process improvement
implements efficient quality management in individual projects and participates in required project reviews and audits
defines, tracks and analyses metrics and KPIs to quantify the quality of project results
mentors less experienced colleagues
YOU have ...
a Bachelor's/Master's degree in computer science, engineering, natural sciences or a related subject
sound knowledge of quality assurance methods, tools and processes and professional experience in the software field
thorough understanding of software development life cycles. ASPICE, ISO 9001, ISO21434
Ability to define/adapt processes for different customer projects
experience in process architecture
ability to communicate clearly and concisely
business fluent in German and English
ideally a Six Sigma certification
---
What we offer
Cutting-edge
Here being cutting-edge and innovative is more than a cool way to describe ourselves. It's really what it's like! You'll be working with the best of the best including leading Automotive OEM's to create tomorrows software systems and solutions.
Flexibility
Flexible might be nice for some -but for us it's a must! We want you to be relaxed, creative and efficient at your work, so we give you a work model that supports this! Want to choose your work-times? Sure! Want to work remote? Sounds like a plan!
Agility
Product prototypes within 2 day sprints? Yup! Scrums and agile workflows and communication? Also! We pride ourselves in having an atmosphere of agility, openness, trust and innovation -and practice it daily!
The Bottom line
Our atmosphere, flexibility and agility are great, but we also want to ensure you can fulfil your dream of owning that 1967 Chevrolet Impala, so we offer the following:
13 months salary -12 plus Christmas bonus
up to 31,5 days paid vacation
we don´t work on bridge days
vacation bonus
capital-forming benefit
occupational pension provision
up to 100% remote work
flexible worktime for your work-life-balance
global mentoring program
FEV Acadamy and LinkedIn Learning
Spendit Card – non cash benefit
Urban Sports Club membership
bike leasing / IT-Hardware leasing program
corporate benefits program discounts
team events and parties
modern lounges, electronically adjustable desks, flex desk, table football, Nintendo, coffee and tee
FEV Canteen or Canteen discounts*
FEV company sports club*
---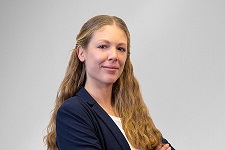 Alina Lara Senn
FEV.io GmbH
Phone: +49 241 56892924
Share this job
---
Back to Overview