Reference Number: 50026407
Project Manager (m/f/d) E/E
Location:
Germany, Stuttgart
Worktime:
Full-time
What we do - And why!
You want to develop mobility for the future and for everyone. You want to redefine the boundaries of technology and think outside the box. You want to fully develop and enter the next level. Then you don't have to look any further!

We are a young, dynamic division of the FEV company. We are looking for people like YOU!
YOU are someone who …
develops and implements project plans as well as leads and coordinates project execution with multicultural sub-project technical teams
is responsible for ensuring that all project/customer deliverables meet cost, time, and quality goals with a good return value
is responsible for and manages the project budget
supports acquisition and product management activities and actively participates in shaping the FEV product portfolio
acts as a point of contact for FEV senior management, customers and suppliers to ensure project delivery meets project/customer/FEV expectations
supports the continuous technical and process development of the work area
values customer focus and performs project related travel
applies  and supports FEV project management processes and tools and regularly prepares and presents project status
YOU have ...
a degree in electronics, mechatronics, computer science or a similar discipline
experience  in multicultural environments (managing and leading international teams)
experience in (part) project management (project budget, cost controlling, risk management)
good knowledge of the vehicle E/E development and test management, incl. integration and calibration of sensors, actuators (e.g. OBD1) and specific development principles and ecosystems / platforms
the ability and willingness to support and lead project stakeholders on technical topics
experience with and/or openness to alternative project organizations (e.g. Agile) and methodologies (e.g. Kanban board, stand-up meetings)
excellent communication skills with all level of leadership (internally and externally)
excellent written and verbal communication skills in English (C1) and German
---
What we offer
Shape the mobility of tomorrow

Work on innovative and cutting-edge challenges.
Work flexibly

Our flexible model of scheduling work and our attractive remote-work-model will allow you to find a perfect balance between your personal and professional life.
Expand your horizons

Not only will working on new technologies every day help you improve yourself, but our continuing education program will also help you stay up to date at all times.
Experience appreciation

An attractive base salary and numerous other benefits offer new opportunities for you.
And what else?

Whatever you need to face new challenges.
---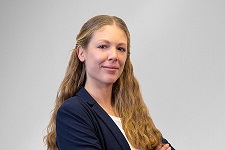 Alina Senn
FEV.io GmbH
Phone: +49 241 56892924
Share this job
---
Back to Overview