Reference Number: 50027523
Project Engineer (m/f/d) Battery Design Validation Expert
Location:
Germany, Aachen
Worktime:
Full-time
What we do - And why!
Mobility connects people. People shape mobility. With over 6,600 employees around the globe, we develop revolutionary and efficient drive systems, we cross-link vehicles with each other and their surroundings, and we strive to make our lives safer using intelligent systems. We need the right people at the right place to do so. People who turn visions into reality – who think outside the box and promote innovation. People who are ready to push the envelope. Are you ready?
Tasks
You are responsible to keep up to date with all available test standards and procedures as well as the legal requirements.
You define and develop validation plans that cover all project specific demands and all relevant legal requirements for target markets in correspondence with customer and other sub project teams.
Together with the internal test engineer and external customer inputs, you develop and set up project specific test specifications.
You define required hardware, like fixtures, sensors, HV/LV interfaces, as well as software related topics such as signal input/output with the help of BMS Team and take care of their procurement.
You are responsible for the organization and monitoring of test execution, as well as technical support related to battery testing. Thus, you make adaptations of the test specifications if required.
In addition, you report the test results to the customer, as well as to internal development teams and discuss.
You take care of the technical communication with clients, internal test engineers, and with internal as well as external test centers.
You support acquisition and FMEA processes.

Qualification
You have finished a diploma or a master in electrical or mechnical engineering, mechatronics or natural sciences, such as physics.
You are characterized by strong organizational and coordination ability, including a structured, autonomous, precise and reliable working attitude.
You owe a very good knowledge of norms and standards for (high voltage) battery pack design validation, and latest legislation regarding battery homologation for various international markets for any kind of energy storage application (not just automotive).
You define yourself as highly flexible, dedicated and resilient, and have high communication and presentation skills.
You speak German and English fluently (at least C2-level).
You already have some experience in the area of design and product validation and related required norms, standards and legislative regulations.
You want to take initiative to develop and create new standards and processes.
You have a high motivation and readiness to work on new topics and take responsibility in projects.
---
What we offer
Shape the mobility of tomorrow

Work on innovative and cutting-edge challenges.
Work flexible

Our flexible model of scheduling work, our attractive remote-work-model and our office daycare (site-dependent) center will allow you to find a perfect balance between your personal and professional life.
Expand your horizons

Not only will working on new technologies every day help you improve yourself, but our continuing education program will also help you stay up to date at all times.
Keep in shape

An extensive offering of company sports activities (site-dependent) and company health management will keep you in shape and ensure you are well balanced.
Experience appreciation

An attractive base salary and numerous other benefits offer new opportunities for you.
---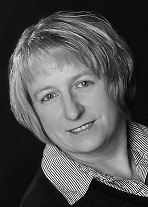 Nicole Bahr
FEV Europe GmbH
Phone: +49 (241) 5689-355
Share this job
---
Back to Overview