Reference Number: 50028008/50028009/50028010_ #LI-AS1
(Expert/Senior) Engineer (m/f/d) Model-based Systems Engineering
Location:
Germany, Aachen; Germany, Munich; Germany, Stuttgart
Worktime:
Full-time
What we do - And why!
At FEV.io GmbH, our mission is to revolutionize the automotive industry landscape and make intelligent mobility a reality for everyone. Through cutting-dge technology and software we aim to create a safer, greener and more connected vehicle experience for all.
We achieve this through our unparalleled, agile software engineering systems which deliver cutting edge solutions to our clients including both forwardthinking automotive start-ups, aswell as the worlds largest and most establishedautomotive OEM's.
Agile and innovation are how we co about fulfilling our mission. Is this easy? Nope. In order to achieve this we have put together a team made some of the worlds brightness software minds. Backed by our parent company -FEV, with over 7000 talented people, we have both the know-how as well as experience to deliver on our promise.
Joining us will be joining a team which looks to the future to create software which is one step ahead.
YOU are someone who …
elicits and manages system requirements of complex systems (e.g., ADAS/AD, electrified powertrains, infotainment)
creates model-based specification of complex systems in SysML/UML
identifies and defines system architecture and facilitates the transition to software design
actively and collaboratively develops frameworks for Systems Engineering in projects
can guide customers through abstraction and decomposition of complex systems
presents work results clearly and professionally towards customers on all levels
takes over (technical) project lead tasks, and drives task packages independently
provides technical expertise for acquisition of new projects
takes on the technical instruction of project team members
supports consulting, project ramp-up and transfer of results (e.g. PMT development, training), also on customer side
YOU have ...
a (Master) degree in Systems Engineering, Computer Science, or a related Engineering field
proven long-term experience in implementing MBSE methodologies and tools in complex systems engineering projects
experience with requirements development and elicitation with stakeholders at all levels of development
experience with design of system and software architecture according to established architectural design patterns (e.g. for powertrain, ADAS/AD or infotainment
know-how about dynamic and static architecture elements and capability to optimize existing architecture designs with respect to defined quality criteria
strong knowledge of MBSE modeling and simulation with SysML/UML and proficiency in using MBSE tools, such as Cameo Systems Modeler/MagicDraw, IBM Rational Rhapsody or Enterprise Architect
experience with stakeholder management, very good communication skills and the willingness to takeover responsibility
experience with relevant systems engineering process frameworks and standards (e.g. ASPICE, ISO15288)
ideally knowledge of relevant standards for development of embedded systems (e.g. ISO26262, ISTQB/ISO29119) and vehicle networks
the ability to work independently and collaboratively in a team-oriented environment with strong organizational and time management abilities
business-fluent German and English skills
a professional certifications in SE, such as INCOSE ASEP/CSEP, is a plus
---
What we offer
Cutting-edge
Here being cutting-edge and innovative is more than a cool way to describe ourselves. It's really what it's like! You'll be working with the best of the best including leading Automotive OEM's to create tomorrows software systems and solutions.
Flexibility
Flexible might be nice for some -but for us it's a must! We want you to be relaxed, creative and efficient at your work, so we give you a work model that supports this! Want to choose your work-times? Sure! Want to work remote? Sounds like a plan!
Agility
Product prototypes within 2 day sprints? Yup! Scrums and agile workflows and communication? Also! We pride ourselves in having an atmosphere of agility, openness, trust and innovation -and practice it daily!
The Bottom line
Our atmosphere, flexibility and agility are great, but we also want to ensure you can fulfil your dream of owning that 1967 Chevrolet Impala, so we offer the following:
13 months salary -12 plus Christmas bonus
up to 31,5 days paid vacation
we don´t work on bridge days
vacation bonus
capital-forming benefit
occupational pension provision
up to 100% remote work
flexible worktime for your work-life-balance
global mentoring program
FEV Acadamy and LinkedIn Learning
Spendit Card – non cash benefit
Urban Sports Club membership
bike leasing / IT-Hardware leasing program
corporate benefits program discounts
team events and parties
modern lounges, electronically adjustable desks, flex desk, table football, Nintendo, coffee and tee
FEV Canteen or Canteen discounts*
FEV company sports club*
---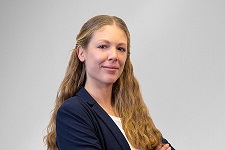 Alina Lara Senn
FEV.io GmbH
Phone: +49 241 56892924
Share this job
---
Back to Overview