Reference Number: 50023_BI_11
Student Assistant (m/f/d) in the field of Vehicle E/E
Location:
Germany, Aachen
Worktime:
Part-time
What we do - And why!
You want to develop mobility for the future and for everyone. You want to redefine the boundaries of technology and think outside the box. You want to fully develop and enter the next level. Then you don't have to look any further!

We are a young, dynamic division of the FEV company. We are looking for people like YOU!
YOU are someone who …
would like to get to know the exciting and diverse development environment of vehicle electrics/electronics
participates in the design and implementation of new vehicle functions
takes on responsible tasks in E/E system development
would like to do internships or thesis work in a practical development environment
wants to be part of a young, dynamic and ambitious development team with a scientific background
would like to develop skills in a forward-looking professional environment
YOU have ...
started a degree in the field of electrical engineering, mechatronics, automotive engineering, computer science or similar
at least 4 semesters of study experience
basic knowledge of automotive engineering and/or automotive electronics as well as the use of common development tools
very good knowledge of German and good knowledge of English, both written and spoken
willingness to learn new technologies & development tools and are communicative and as well as creative in finding solutions

---
What we offer
Cutting-edge
Here being cutting-edge and innovative is more than a cool way to describe ourselves. It's really what it's like! You'll be working with the best of the best including leading Automotive OEM's to create tomorrows software systems and solutions.
Flexibility
Flexible might be nice for some -but for us it's a must! We want you to be relaxed, creative and efficient at your work, so we give you a work model that supports this! Want to choose your work-times? Sure! Want to work remote? Sounds like a plan!
Agility
Product prototypes within 2 day sprints? Yup! Scrums and agile workflows and communication? Also! We pride ourselves in having an atmosphere of agility, openness, trust and innovation -and practice it daily!
The Bottom line
Our atmosphere, flexibility and agility are great, but we also want to ensure you can fulfil your dream of owning that 1967 Chevrolet Impala, so we offer the following:
13 months salary -12 plus Christmas bonus
up to 31,5 days paid vacation
we don´t work on bridge days
vacation bonus
capital-forming benefit
occupational pension provision
up to 100% remote work
flexible worktime for your work-life-balance
global mentoring program
FEV Acadamy and LinkedIn Learning
Spendit Card – non cash benefit
Urban Sports Club membership
bike leasing / IT-Hardware leasing program
corporate benefits program discounts
team events and parties
modern lounges, electronically adjustable desks, flex desk, table football, Nintendo, coffee and tee
FEV Canteen or Canteen discounts*
FEV company sports club*
---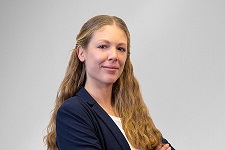 Alina Lara Senn
FEV.io GmbH
Phone: +49 241 56892924
Share this job
---
Back to Overview