Reference Number: 50022734
Software Engineer (m/f/d) Automotive Security
Location:
Germany, Aachen; Germany, Stuttgart
Worktime:
Full-time
What we do - And why!
You want to develop mobility for the future and for everyone. You want to redefine the boundaries of technology and think outside the box. You want to fully develop and enter the next level. Then you don't have to look any further!

We are a young, dynamic division of the FEV company. We are looking for people like YOU!
YOU are someone who …
specifies safety-related requirements for automotive ECUs, including hardware and (basic) software requirements
takes over design, implementation and verification of safety relevant software components, mainly in (embedded) C
finds himself in the handling of suppliers in terms of timing, delivery dates, quality, etc.
conducts technical discussions with customers and suppliers on safety-related topics
defines safety-related software development processes and their implementation in the organization
YOU have ...
A degree in computer science or electrical engineering or a comparable course of study
Some experience in the field of digital security, e.g. in IT
A good understanding of security-related development principles such as trust boundaries and related processes
Knowledge of the automotive safety standard ISO 21434 and ideally of requirements definition and TARA
Basic knowledge of safety-related standards, ideally from both the automotive and non-automotive industries
Sound knowledge of C or experience with software tools such as Matlab/Simulink and code generators
Ideally experience with automotive basic software stacks incl. connectivity related features
Business fluent English and good written and spoken German skills
A high degree of flexibility and ability to innovate under difficult conditions
An independent and self-reliant way of working and enjoy working in international and global teams
---
What we offer
Shape the mobility of tomorrow

Work on innovative and cutting-edge challenges.
Work flexibly

Our flexible model of scheduling work and our attractive remote-work-model will allow you to find a perfect balance between your personal and professional life.
Expand your horizons

Not only will working on new technologies every day help you improve yourself, but our continuing education program will also help you stay up to date at all times.
Experience appreciation

An attractive base salary and numerous other benefits offer new opportunities for you.
And what else?

Whatever you need to face new challenges.
---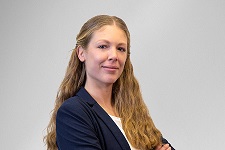 Alina Senn
FEV.io GmbH
Phone: +49 241 56892924
Share this job
---
Back to Overview